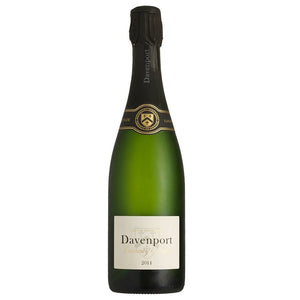 Davenport Limney Estate Sparkling
The English Organic Boss.
75CL
ABV 11.5%
SUSSEX, ENGLAND
What do they say?
Made from Chardonnay, Pinot Noir and Pinot Meunier. This wine has matured in the bottle on lees for nearly 5 years and it has plenty of yeast character combined with the surprisingly youthful fruit.
What does the English Vine say?
From the Don of English Organic winemaking, William Davenport himself sent us a bottle after discovering we were yet to try it. It is so good that the Founder of The English Vine took six bottles for his own personal collection and said he is not sharing it with anyone. We did point out that there is no I in team, to which Neil answered there is a me however. It's lucky we like him and know where he stashes his collection which will not last long as this sparkling is seriously good! 
Regular price
£26.99
Buy Any Twelve
£29.99
Per Bottle
GOT A THIRST FOR MORE?
Did you know all Davenport wines are organic? In fact in 2018 Davenport won the Drinks Business Amorim Sustainability Award.
Vintage

Grape

Closure

Region

Vegan

Organic